Apologies for the delayed post – when I wrote this, I evidently thought today's date was 10/29. Thanks for bearing with me.
Even if you have a ridiculous brush collection, I'm willing to bet that you reach for the same few over and over. They get use for a reason! Below are my favorite brushes; the ones that put in overtime, the ones that see the most use. Current pricing is listed next to it, many of the nicer ones are available in sets for a better value.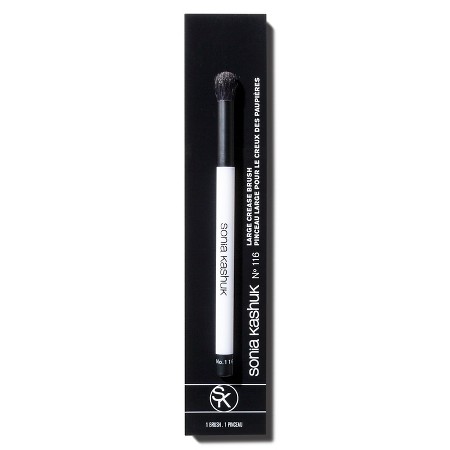 Sonia Kashuk 116 $6 – I've had this for years, and found myself agreeing with Sam Ravndahl when I first heard her sing the praises of this brush. It's amazing for crease work, outer V work … anything, basically, that isn't densely packing color. I've gotten great results using it for concealer as well. Now that I think of it, I need to pick up another one of these! Here's hoping my local Target isn't out of stock.
MAC 217  $25- For the longest time I was using a bdellium tools brush that was similar, but the quality and performance difference is night and day. This is one of only two MAC brushes I own at the time of writing this. Don't buy this one in a set – although MAC does it, it's a common for them to compromise on quality for the brushes released in LE sets and kits.
Makeup Geek Face Buffer Brush $18 – I haven't found a new liquid foundation I want to commit to, so I've been wearing my Urban Decay Naked Skin powder foundation quite a lot and this is the brush to apply it with. Forget the included sponge-puff; apply with this brush and work your way to an airbrush (yes! with powder!) finish. All that praise given, I actually do not like this brush for applying liquid or cream products. Even though the bristles are lush and full, I find they aren't as densely packed as I prefer for liquid and cream application. It is not a substitute for the next brush (but maybe their Foundation Stippling Brush is, I haven't tried it)…
Sigma F80 $28 – Yes, I'm still on the bandwagon (no, Sigma doesn't know me). If I'm applying a liquid or cream (and don't want to use a beautyblender or RT sponge), this is ol' faithful. Mine is a few years old and starting to wear down, and I definitely plan on replacing it. I just want a densely packed flat-top brush for stippling and buffing, and this delivers.
Coastal Scents Elite Shadow Brush Large BR-B-S03 $6, on sale for $4 – This brush isn't a looker, and it isn't fancy. Frankly, the handle is too long as are all the other handles from brushes in this set. In spite of all that, this brush is PERFECT for sweeping a single shade across the lid.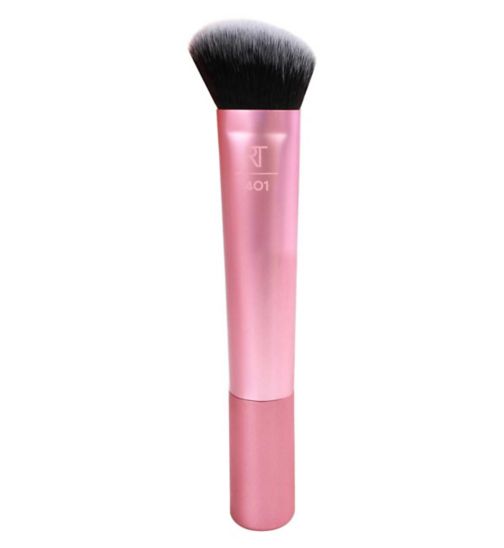 Real Techniques Sculpting Brush $8 – I virtually never touched contour before this brush. Now, I contour more frequently. By no means often, but certainly more than I otherwise would. Forget the expensive NARS Ita brush, get this! It's foolproof for both cream and powder bronzer. It's great for powder blush, too.
Makeup Geek Cheek Highlighter Brush MB07 $10 – I only recently joined the rest of 2016 and started wearing highlighter. My favorite is this one from Becca, and this stippling brush from Makeup Geek is the best way to apply it. In addition to its intended purpose, I enjoy this brush for cream blush and powder highlighters.