Apologies for the delayed post – when I wrote this, I evidently thought today's date was 10/29. Thanks for bearing with me.
Even if you have a ridiculous brush collection, I'm willing to bet that you reach for the same few over and over. They get use for a reason! Below are my favorite brushes; the ones that put in overtime, the ones that see the most use. Current pricing is listed next to it, many of the nicer ones are available in sets for a better value.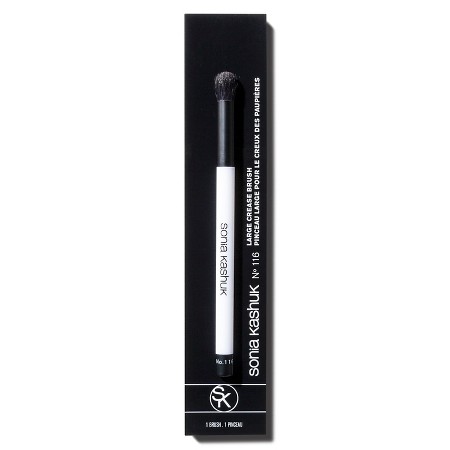 Sonia Kashuk 116 $6 – I've had this for years, and found myself agreeing with Sam Ravndahl when I first heard her sing the praises of this brush. It's amazing for crease work, outer V work … anything, basically, that isn't densely packing color. I've gotten great results using it for concealer as well. Now that I think of it, I need to pick up another one of these! Here's hoping my local Target isn't out of stock.
MAC 217  $25- For the longest time I was using a bdellium tools brush that was similar, but the quality and performance difference is night and day. This is one of only two MAC brushes I own at the time of writing this. Don't buy this one in a set – although MAC does it, it's a common for them to compromise on quality for the brushes released in LE sets and kits.
Makeup Geek Face Buffer Brush $18 – I haven't found a new liquid foundation I want to commit to, so I've been wearing my Urban Decay Naked Skin powder foundation quite a lot and this is the brush to apply it with. Forget the included sponge-puff; apply with this brush and work your way to an airbrush (yes! with powder!) finish. All that praise given, I actually do not like this brush for applying liquid or cream products. Even though the bristles are lush and full, I find they aren't as densely packed as I prefer for liquid and cream application. It is not a substitute for the next brush (but maybe their Foundation Stippling Brush is, I haven't tried it)…
Read moreFavorite Brushes – October 2016